The next evolution in pre-employment job candidate assessments
STRENGTHEN YOUR HIRING JUDGEMENT
Your goal is to make the best possible hire. IntegrityFirst helps you do just that. Without integrity, a seemingly great candidate isn't fit to be employed. Proven for over 40 years, IntegrityFirst reduces the bad apples so you can focus on the best candidates, saving you time and costs in the long run.
Less than 10 minutes is all it takes.
INDUSTRY SPECIFIC VERSIONS
By aligning your candidate experience to your specific industry, your organization will stand out among your competitors seeking to attract top talent.
IntegrityFirst has solutions available for several industries including the following: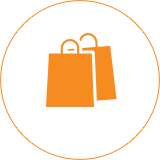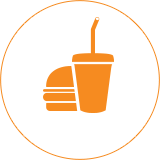 Quick-service Restaurants

Long-term Care Assisted Living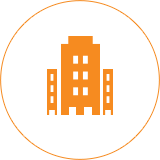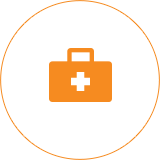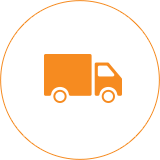 As the leading overt integrity test that identifies applicants prone to counterproductive behavior, we're confident that you'll improve company culture, see a lower turnover rate and lower workers' compensation claims with our trusted Money Back Guarantee.
See what else IntegrityFirst can do for your business:
Generate a significant ROI
Reduce workers' compensation frequency and severity
Reduce employee turnover
Reduce on the job drug or alcohol abuse
Reduce employee theft and retail shrinkage
Avoid hiring violent or hostile employees
Reduce workplace bullying
Reduce disciplinary actions
HOW MUCH DOES INTEGRITYFIRST COST?
Annual subscription fees for IntegrityFirst are tiered based on the projected number of hires and amount of job applicants your organization screens each year. IntegrityFirst is scalable to handle the smallest organizations to Fortune 500 organizations, with pricing available to accommodate all budgets.
In addition, discounts are available for customers electing to pre-pay for IntegrityFirst services in advance.
IntegrityFirst offers flat rate annual or monthly subscription pricing models to its customers. Instead of paying per job applicant or per test, your costs are fixed. This helps your organization accurately budget for IntegrityFirst.
Customers have found that our flat rate model also helps them take the guesswork out of which applicants to screen. IntegrityFirst offers the most benefit when utilized early in the process.  By paying one flat fee, customers are free to screen all job applicants as they apply!
By reducing time spent on candidates who do not qualify, your HR staff can focus their time on the most qualified applicants, thus improving the overall efficiency of your HR team while lowering costs.
HIRE BETTER, IMPROVE YOUR BUSINESS.