In a Leadership IQ study, researchers discovered that approximately 46% of new hires fail within their first 18 months of employment. Such a high failure rate can raise the cost of recruiting, training, and hiring to unsustainable levels.
In light of this information, it might be tempting to streamline your hiring process in order to make it as efficient and cost-effective as possible. Based on the above statistic, nearly half of all new hires likely won't work out, so why waste precious resources?
While it's understandable why you might come to this conclusion, cutting corners during the hiring process can compound your problems, not solve them.
Making bad hires by rushing through the screening and vetting process will not only increase the likelihood that a new employee won't work out, but it may also lead to an employment practices suit. Even worse, haphazard screening practices may cause you to inadvertently hire your next workers' comp claim.
Fortunately, you can combat high turnover, find top employees, and insulate your organization from fraudulent, exaggerated, or avoidable workers' compensation claims. To achieve these objectives, you must first understand the danger that poor employment practices pose to business continuity. Additionally, it's critical to examine the legal repercussions of making dubious hires and using inconsistent screening practices.
Once you have identified the factors that expose your business to avoidable workers' comp claims, you can begin working to improve candidate screening practices. In turn, your organization will be able to eliminate applicants who exhibit concerning qualities and behaviors, such as substance abuse, lying, stealing, and violent tendencies.
Ultimately, these actions will give your organization a competitive advantage within your industry, protect you from liability, decrease the frequency and severity of workers' comp claims, and empower you to bring in the top talent you want.
Coverage Won't Protect Against Employment Practices Suit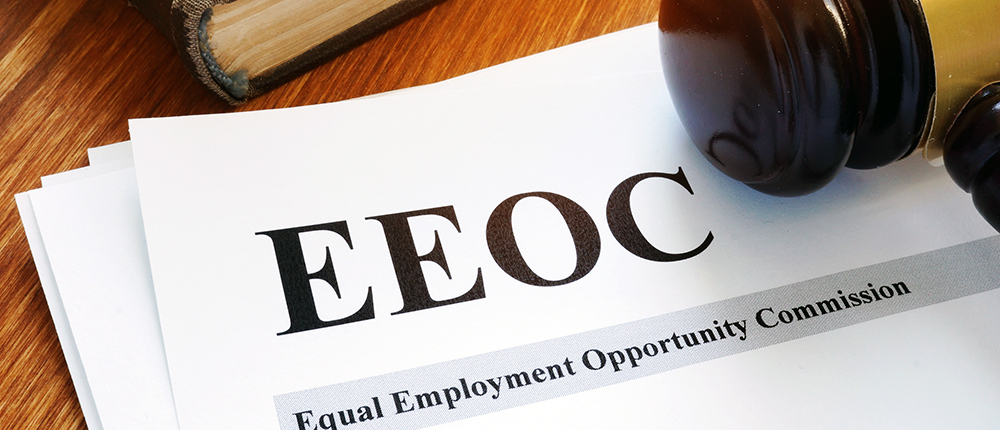 Before examining the pitfalls associated with making risky hires, it's important to understand one key fact: Your organization has little protection against such practices. If your business engages in risky hiring and screening practices, protecting yourself from liability will be difficult.
These risks can manifest in numerous ways. The most obvious concern is that a job candidate or new hire will file suit against your organization and claim that you violated Equal Employment Opportunity Commission (EEOC) guidelines.
In 2020, businesses forfeited over $333 million in hiring and employment-related fines, penalties, and judgments, according to the EEOC. Also in that year, the EEOC received over 67,000 complaints.
Although the chances of being the subject of an EEOC lawsuit might seem slim, why gamble with your company's financial future? Even if your organization wins the suit, it will likely suffer lasting reputational damage and big legal bills. In addition to EEOC lawsuits, you must also be wary of the impacts that risky hiring practices can have on workers' comp claim frequency and severity.
While it's true your workers' compensation insurance policy should cover many of the costs associated with an average claim, there are hidden expenses as well. Abnormal claims may exceed your standard coverage limits, which means that they will be covered by your excess coverage policy and potentially have a significant negative effect on your future rates.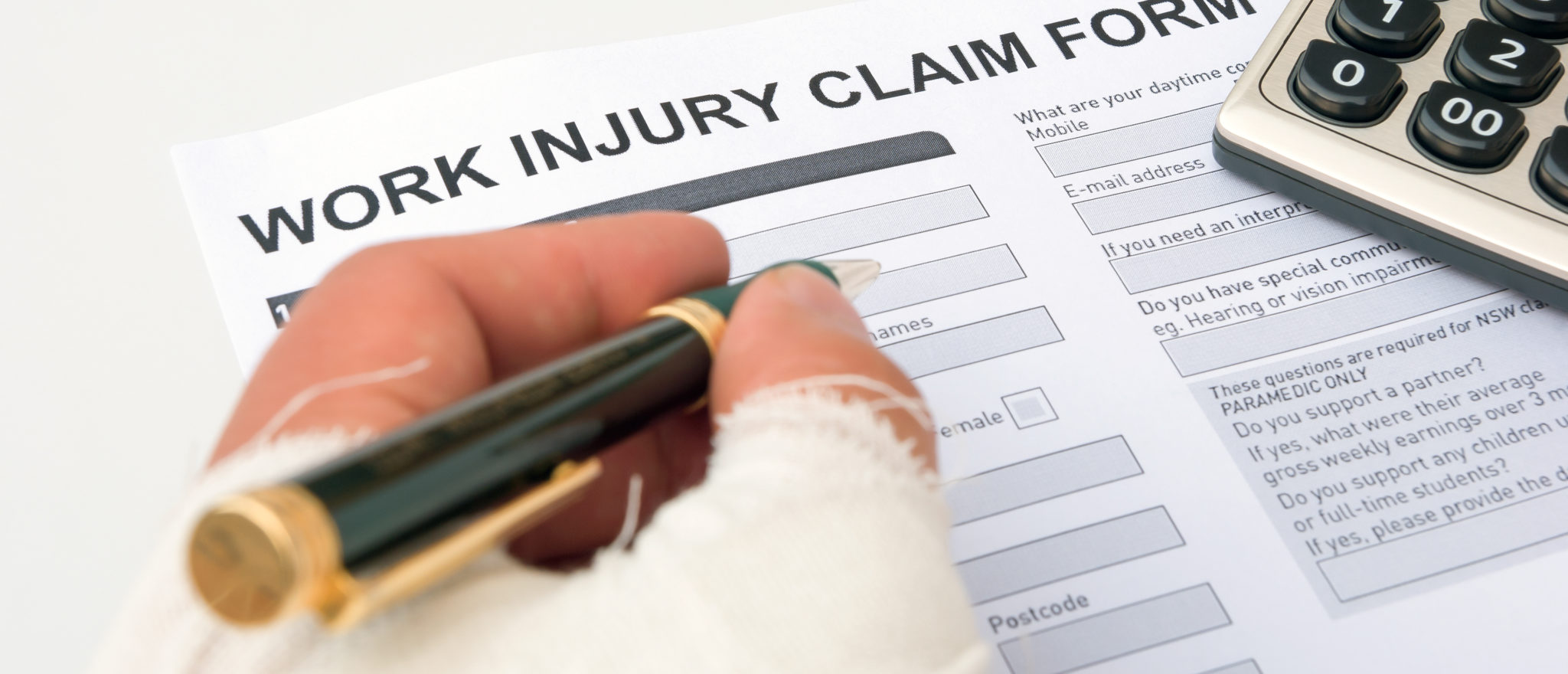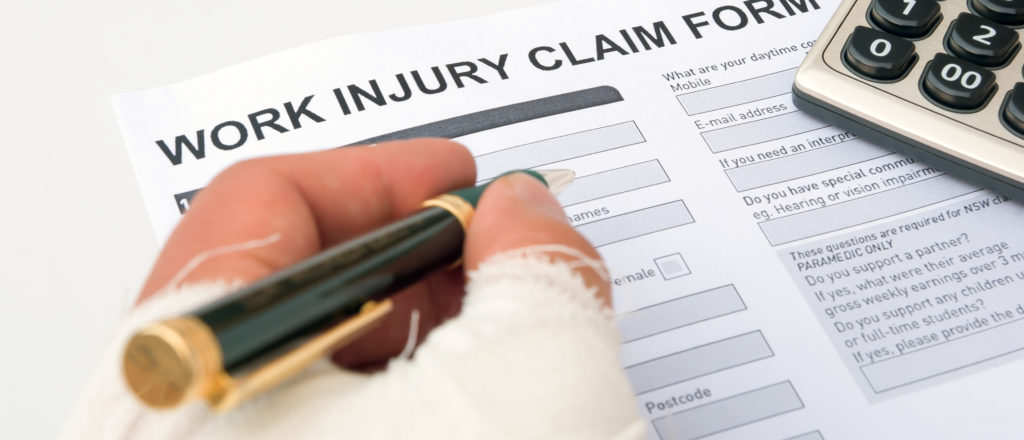 Consider workers' compensation claims as being similar to minor vehicle accidents. In both instances, seemingly insignificant incidents might not translate to a huge rise in short-term costs. However, your premiums can (and likely will) increase for several years, resulting in thousands of dollars of additional expenses that will cut into your profit margins. While big companies might be able to absorb these costs, small businesses often cannot.
For instance, let's assume that your business has had a good injury track record lately, which has resulted in an experience modification (MOD) rate of 0.8.
However, let's say that you had three incidents last year, all of which resulted in days lost from work. One incident also involved a suit that resulted in the complainant receiving a settlement of $100,000. Fortunately for you, the injury-related expenses and settlement were all covered by your workers' comp insurance.
But these occurrences also pushed your business above the industry average. Since your mod rate is calculated based on three previous years of payroll and loss experience, your mod rate remained mostly unchanged. However, your insurer elected to increase your rate due to the significant claim.
In our scenario, let's say that your premium at the outset of the previous calendar year was $50,000. However, the rate increase would bump your premium for the following 3 years up approximately $15,000.
In addition to the $45,000 increase in premiums over the next 3 years, you also incurred overtime costs while the injured employees were out of work. To keep things simple, let's assume these costs to be an even $10,000. On top of that, losses in productivity, work stoppage expenses, and administrative fees associated with processing the claim added up to an additional $15,000.
In total, those workers' comp claims that you thought were covered by insurance actually cost your business $70,000 over the course of the next 36 months. If you would like to further explore your mod rate, this National Council on Compensation Insurance guide is an excellent resource.
The bottom line is this: Since you have almost no coverage to guard against the repercussions of risky employment practices, it's up to your organization to take a proactive approach to candidate screening. Doing so will reduce your risk of making a bad hire, protect the morale of your existing team, and preserve a productive, inclusive company culture.
Legal Repercussions of Making Risky Hires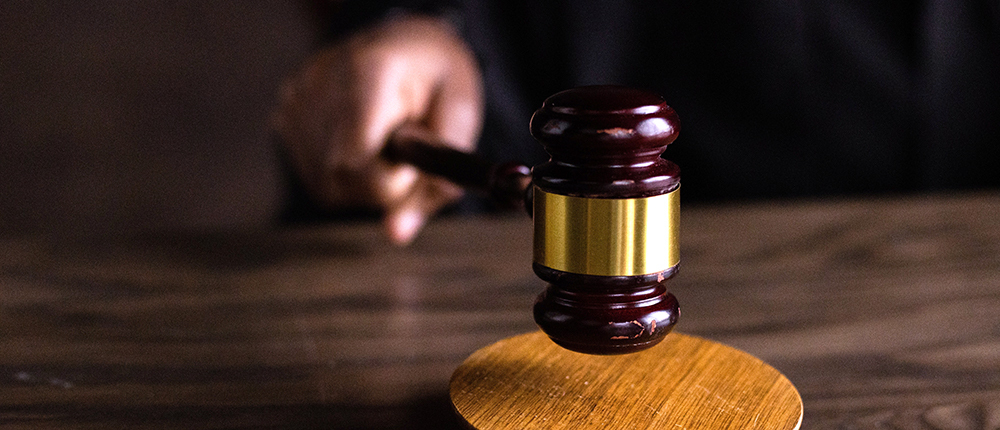 The primary legal repercussion associated with risky hires is that you could face various types of lawsuits, including employment practices suits and workers' comp suits. These lawsuits could cost your organization tens of thousands — if not millions — of dollars.
Every year, several such suits are settled or are the subject of court-ordered judgments. While many of these suits are legitimate, some employees are simply looking to take advantage of the system. They may accomplish this by filing frivolous suits with the EEOC, embellishing workers' comp claims, or even filing suits against employers after claiming to be injured in the workplace.
According to the Utah Insurance Department, instances of worker's compensation fraud account for approximately $9 billion in losses annually in the United States that is almost 21% of all money paid out in worker compensation claims. In light of the fact that workers' comp fraud can be difficult to prove, this figure may be conservative.
Many businesses resort to traditional screening practices like background checks and drug tests. The latter has long been viewed as one of the most effective tools for screening out high-risk employees, and thus, reducing workers' comp claims.
But drug test positivity rates were only 5.6% in 2021, according to Quest Diagnostics' Drug Testing Index. The fact of the matter is that this screening tool will only help identify problematic hires or employees that are actively under the influence of a detectable substance at the time of testing.
Fortunately, our proven approach uses more sophisticated screening techniques that can identify four to six times as many problematic candidates. For instance, our integrity tests reveal that 18% of applicants admit to doing drugs at work, lying, stealing from their employers, and/or exhibiting hostile behavior. Because of integrity testing's increased ability to identify problematic behavior, it can yield a marked reduction in claims frequency and cost.
The bottom line is this: A high claim frequency and major claims can drive up your workers' compensation premium costs for years to come. Even a single claim could cause your premium costs to rise, provided that the claim leads to a suit or major payout for the complainant, which is why you need to implement more effective risk mitigation protocols.
If your business is located in one of a handful of states that has permissive workers' comp claim legislation, it is especially important that you work to proactively mitigate risks. California is a prime example of a state that has set the stage for frivolous workers' comp claims, thanks to its permissive regulations.
In addition to being the subject of indemnity claims, you could also incur several surprise expenses related to fraudulent claims. For instance, you may have to pay out overtime to fill the void left by an employee that is missing an extended amount of time from work while playing the system. You could also experience long-term damage to your brand reputation, especially if a workers' comp or employment practice suit becomes publicized.
Businesses operating in the construction, manufacturing, retail trade, and healthcare spaces should be particularly concerned about workers' comp claims and their legal repercussions.
According to 2020 BLS data, the healthcare and social work sectors have the highest rate of nonfatal work-related illnesses and injuries. The healthcare and social assistance sector had over 806,000 illness and injury cases in 2020 alone. This number exceeded the number of injury and illness cases in the retail (341,000) and manufacturing (373,000) industries combined. The construction industry experienced 174,000 cases of work-related injuries and illnesses.
Cumulatively, these industries accounted for over 1.5 million workers' compensation claims. Whether you operate in these industries or in another sector, it's clear that you must take proactive steps to avoid hiring your next claim.
To accomplish that goal, you can leverage our recipe for reducing or eliminating workers' comp claims. It addresses four key facets of workers' comp claims prevention, including claims management, training, general management practices, and hiring practices.
Although you should address all four as part of your claims prevention initiatives, the latter is perhaps the most important. By modernizing your hiring and interview process, you can empower hiring managers to find top talent and avoid bringing in candidates who pose a risk.
Inconsistent Hiring Practices Are a Key Driver of Risky Hires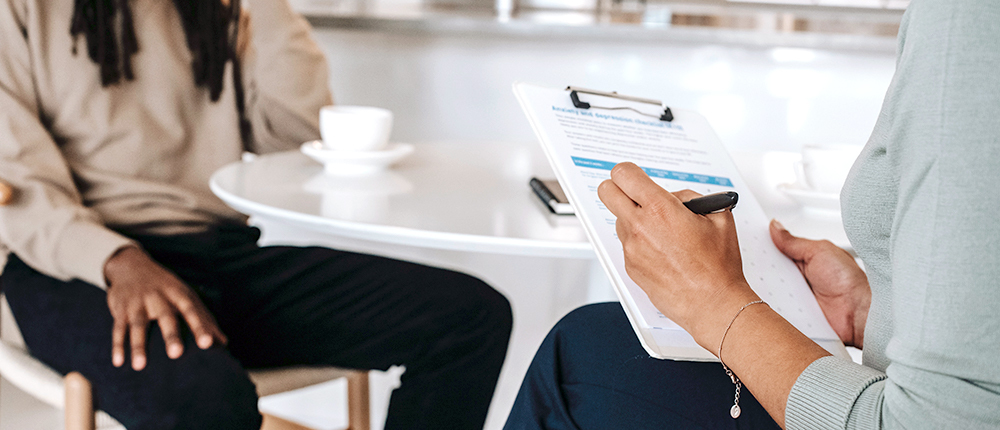 There are numerous ways in which your organization may be unintentionally hiring its next workers' comp claim. However, if we were to point the finger at a single point of causality, inconsistent hiring processes would represent the most likely culprit.
When companies do not subject all candidates to an identical assessment process, the room for error increases exponentially. Even if one questionable applicant slips through the cracks and receives a job offer, they can wreak havoc on company culture and team dynamics for months or even years.
Inconsistency can creep into the hiring process in numerous ways. Interviews are a major pain point for small businesses and big companies alike. The interview process is subjective by nature, which makes it difficult to make like-for-like comparisons between candidates.
Fortunately, organizations can facilitate apples-to-apples comparisons by leveraging candidate scorecards. These scorecards represent a valuable asset for new hiring managers and seasoned senior executives. Candidate scorecards define a "successful interview" using science-backed tools and structured questions. Scorecards take the guesswork out of selecting new employees, streamline interviews by cutting down on meaningless small talk, and support your efforts to remain risk-averse.
Candidate scorecards help protect your organization from risk. Should one disgruntled applicant make claims of unfair hiring practices, your candidate scorecards will demonstrate all candidates were evaluated against the same set of standards.
By pairing these scorecards with structured interview guides, you can significantly increase the efficacy of your candidate screening practices. You can achieve better hiring outcomes, find new employees who meet your organization's needs, and keep the costs associated with making a risky hire in check. The latter is particularly important, especially considering that a risky hire can cost your company approximately 30% of the worker's annual salary, according to Northwestern University.
These tools will significantly increase the consistency of your screening and interview process. However, they can't guarantee that a bad hire won't slip through the cracks. That begs the question "How can you ensure the right person makes it to the final interview and eliminate risky candidates from contention?"
Pre-hire behavioral screening tools such as Overt Integrity Tests hold a key to ensuring that only high-quality candidates receive job offers. These tools can reduce turnover by 30% or more, decrease work comp claims and costs by 57% on average, and deliver a strong return on investment.
By employing pre-hire behavioral screening tools, you can also streamline the candidate evaluation process. Your company can eliminate risky prospects, thereby making the interviewing and vetting process more consistent.
Hiring Managers Who Aren't Trained to Interview Candidates Are a Liability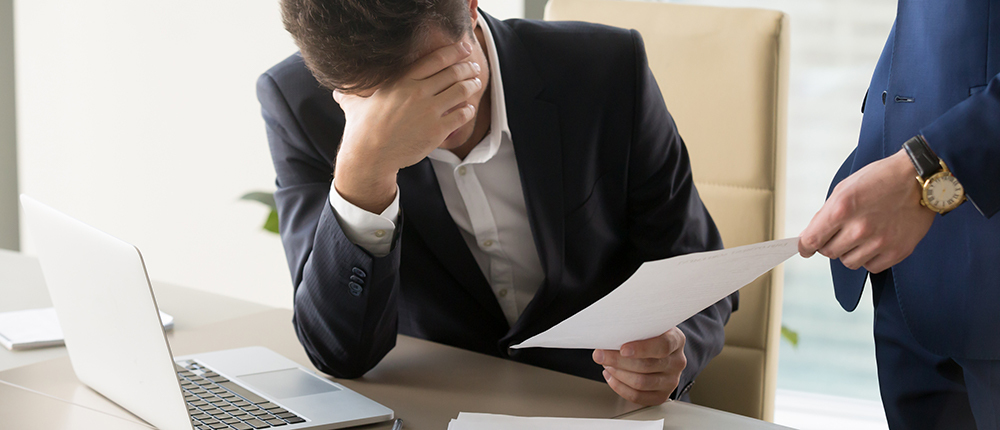 Have your company's managers received any formal training on conducting risk assessments or interviewing potential new hires? If not, then your hiring team might be a major liability to both your existing workforce and the company as a whole.
When hiring managers conduct off-the-cuff interviews, they may inadvertently neglect to ask candidates pointed questions that will provide insights about their integrity and character. In turn, this can give way to risky hires that are more likely to lie, steal, get injured due to negligence, or be toxic in the workplace.
Therefore, it's vital that you train your managers on the art of interviewing candidates and existing employees. Additionally, you need to provide them with the right tools, such as the scorecard and interview guides. These tools will enable them to identify top performers, cultivate winning work environments, and put your company in a position to succeed.
The Role of Reference Checks in Preventing Risky Hires
Conducting thorough reference checks has become more important than ever, as several recent studies have revealed that many job seekers lie on their résumés. For instance, a 2020 Zippia survey revealed that at least 30% of job seekers lie or exaggerate their skills on a résumé. Some other examinations of résumé dishonesty suggest that this figure may be far higher.
Reference checks play a vital role in preventing risky candidates from being hired, and their status as a useful screening tool is widely accepted. Some 92% of companies conduct some form of applicant background screening, according to the Society for Human Resource Management. This background screening may include checking references, researching an individual's criminal history, and verifying educational information listed on an individual's résumé.
The question is, how many employers check references properly? Although many companies check references, they carry out this process with varying levels of consistency. The repercussions for neglecting to perform extensive reference checks can be severe.
By skirting around this process or failing to thoroughly communicate with a candidate's previous employers, your company forfeits the opportunity to gain insight into an individual's behavioral history.
For instance, let's say that your company is attempting to fill a line-level vacancy. At first glance, one candidate's résumé and work history appear to stand apart from other applicants. Immediately, your hiring managers become optimistic that this individual possesses the skills and abilities necessary to succeed within the company.
In this scenario, assume you don't have clearly defined interview or reference check protocols in place. As a result, an over-zealous hiring manager decides to contact random jobs listed on the individual's résumé.
While the hiring manager receives positive feedback from the most recent employer, they do not contact the second most recent company the candidate worked for. Had they done so, they would have been made aware that the individual exhibited hostile and negligent behavior prior to resigning.
While you may believe that checking references is a fruitless endeavor, the opposite is true. Past employers are obligated to provide your business with certain information about the prospective hire. Specifically, they should reveal any hostile, dangerous, or otherwise risky behavior the candidate exhibited while employed there.
If a past employer fails to disclose this kind of information, the liability for any future negligent actions falls on them. On the other hand, if you neglect to thoroughly vet and screen a new hire, your business will incur vicarious liability.
Numerous state supreme courts, as well as the U.S. Supreme Court, have issued rulings addressing an employer's liability when they negligently hire, supervise, train, retain, or entrust a hire with responsibilities that could endanger others.
The Louisiana Supreme Court ruling in the case Martin v. Thomas is a prime example of an incident that places liability on employers who engage in negligent hiring. Although this ruling expressly applies to businesses operated in Louisiana, it sets a concerning precedent for future cases across the nation.
Drug Testing to Prevent Future Workplace Safety Incidents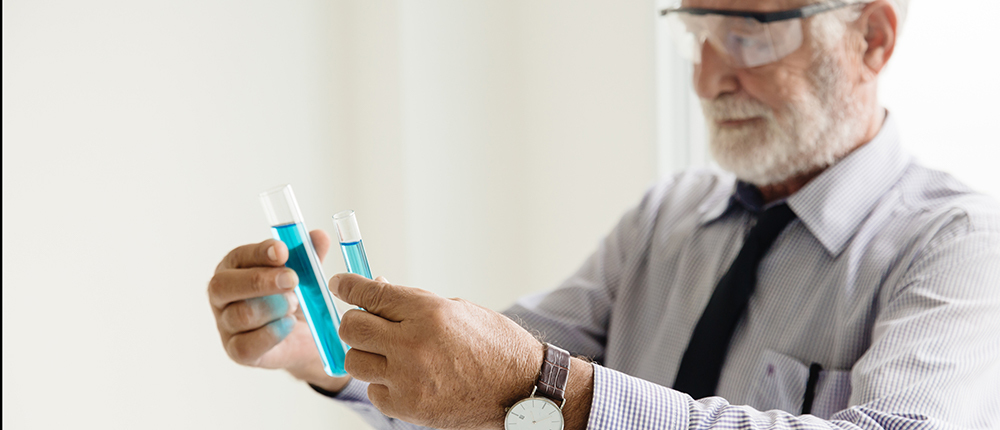 In general, drug use appears to have risen over the past decade. According to the National Drug-Free Workplace Alliance (NDWA), general drug test positivity rates rose from 4.8% to 5.1% from 2015 to 2018.
Individuals under the influence of drugs or alcohol create a hazard in the workplace. They may behave erratically, be disoriented, experience unpredictable outbursts, or act negligently. These behaviors increase the likelihood that they will cause or be involved in a workplace accident.
To guard against substance abuse and the risks associated with this concerning behavior, you should conduct regular drug testing. You should also consider conducting breath tests to determine whether employees are under the influence of alcohol while in the workplace.
Integrity testing must also be conducted as part of the hiring and screening process. Integrity tests can identify individuals that not only admit to being on drugs or alcohol while at work, but they also reveal which applicants believe this type of behavior is acceptable.
Background Checks to Prevent Hiring Dangerous People
Background checks are another critical part of the hiring process. Conducting background checks can reveal if potential hires have a history of committing violent or dangerous acts.
To streamline the background check process, consider partnering with other firms to perform the reviews. Third-party firms can typically perform background checks faster and more efficiently than an in-house team.
In order to maximize the efficacy of your screening protocols, you should pair background checks with overt integrity testing. Integrity tests can be more effective than background checks because they provide insights into an applicant's behaviors, moral values, and other attributes that will have a direct impact on your workplace culture.
Overt Integrity Testing Is Proven to Be Highly Effective at Drastically Reducing Risky Hires
Overt integrity testing is proven to reduce troublesome hires. These tests use data-driven principles to identify counterproductive workplace tendencies, including:
Theft
Bullying
Disrespect
Workplace violence
Alcohol and drug abuse
Low regard for company rules
Willful destruction of company property
Gossip and the spreading of misinformation
In a study involving over 550,000 participants, researchers found that integrity testing reduces the cumulative frequency of these behaviors by 48% and reduces the severity of these issues by 19%.
For optimal results, you should administer integrity tests early in the screening process. This allows you to eliminate unqualified applicants before you waste money and resources interviewing them, doing drug testing background checks, or contacting past employers.
Watch for Risky Behavior During the Training and Onboarding Period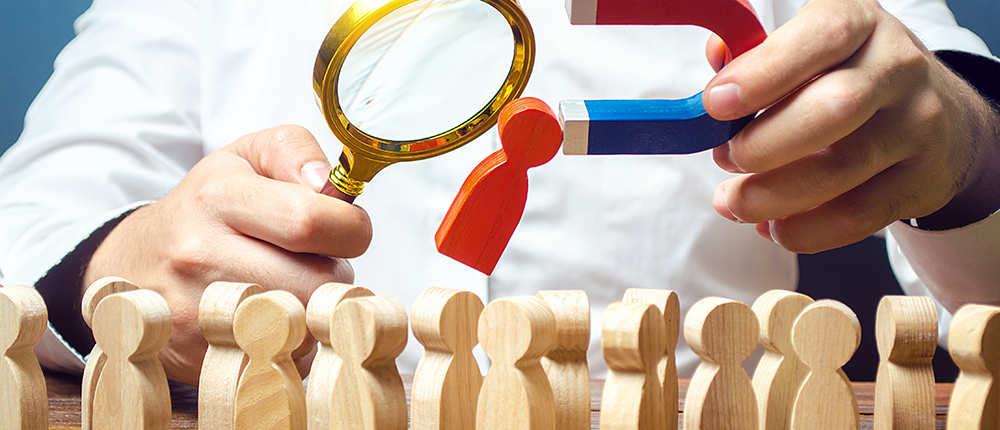 When it comes to risk reduction, there's no single solution. Instead, a proactive, layered approach is most effective at mitigating risk and preventing your company from inadvertently hiring its next workers' comp claim.
Even if a candidate has made it past your newly refined interview process of integrity testing, you should continue to closely monitor their behavior during training and onboarding. Specifically, you should be analyzing their activities and asking yourself these two key questions:
Are They Resistant to Safety Training?
New hires who are resistant to safety training pose a major risk to business continuity. If they are obstinate with regard to safety training while being closely supervised, they are more likely to neglect key policies when they're working independently.
Resistance to safety training is not necessarily grounds to terminate a new employee. The individual may eventually get on board and do a great job. However, it is cause for concern and should be closely monitored, especially after the employee finishes onboarding.
Do They Adopt PPE and Safety Equipment Usage Best Practices?
Ideally, a new employee should be highly receptive to safety training and also adopt established PPE best practices. If they fail to do either, make sure onboarding personnel notify the employee's direct supervisor. Also, any deficiencies should be noted in the employee's personnel file, as this information can protect your business if they file a workers' comp claim in the future.
Industries That Have the Most Trouble with Risky Hires
The industries that have the most trouble with questionable hires are the same sectors that experience the largest number of injury- and illness-related workers' comp claims.
The top industries are:
Healthcare and social assistance (daycare, community food and housing, family services, etc.)
Retail trade
Manufacturing
Transportation and warehousing
Construction
These industries are listed in order of total claims volume in 2021, according to BLS data. The Bureau of Labor Statistics found that overall cases decreased from 2020 to 2021. However, this decrease was largely attributed to a stark decline in illness-related claims. All of these industries experienced an increase in injury-related claims cases from 2020 to 2021.
Quick Tips for Our Key Industries: Healthcare, Construction, Manufacturing, and Logistics
As evidenced by the above data, the healthcare, construction, manufacturing, and logistics industries are particularly susceptible to workers' comp claims and the risks associated with making poor hiring decisions.
Jobs in these fields come with a baseline level of risk that's not present in many other industries. Therefore, negligent hiring is much more likely to lead to fraudulent, embellished, or preventable workers' comp claims.
The good news is that organizations operating in these industries can avoid hiring their next claim and guard against the civil liability associated with candidate screening negligence by leveraging our four-ingredient recipe to risk mitigation. These ingredients include:
Improving general management practices and enhancing company culture
Optimizing claims management processes
Investing in safety training and equipment
Modernizing hiring using integrity testing and interview standardization tools
Cumulatively, these steps will drastically reduce workers' comp costs and decrease claims frequency. Additionally, our recipe will enable organizational leaders to fill each vacant position with stringently vetted candidates, reduce turnover, and preserve company culture.
Improve Business Results by Eliminating Risky Hires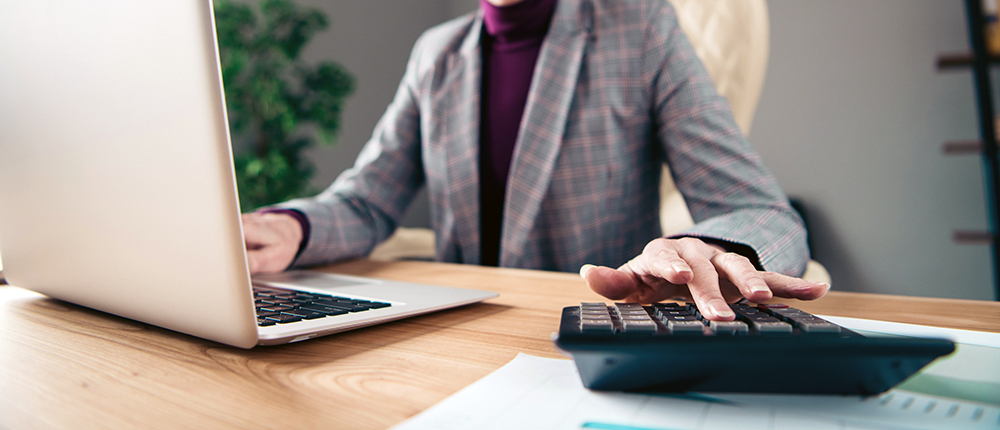 Your company can unlock several benefits by eliminating risky hires. Some of the key benefits of improving hiring include the following:
Reduced Work Comp Claims and Costs
By eliminating risky hires, you can decrease your total workers' comp claim volume. In turn, you can decrease your chances of being named in a workers' comp lawsuit. Decreasing total claim volume will also help you keep your total insurance premium costs down.
More importantly, you can eliminate liars, cheats, substance abusers, and repeat offenders from contention for vacant positions within your company. These worst offenders often result in the most costly and highly litigated claims. These individuals are not only more likely to file a fraudulent or embellished claim, but they can cost your business in other ways as well.
For instance, the Office of Personnel Management reports that alcoholism in the workplace can cost businesses between $33 billion and $68 billion annually. This can include a combination of workers' comp claims, absenteeism, decreased productivity, and other costs.
By eliminating these potential hires from the candidate pool, you can significantly decrease workers' comp claim severity and total cost.
Lower Turnover
Risk-laden hires are more susceptible to two types of turnover: involuntary dismissal and resignation. The latter has become especially common due to the current labor market.
According to the BLS, there were 10.7 million job openings as of September 2022. There were also 5.7 million separations, approximately 4.1 million of which were quits. These statistics demonstrate that employees who are struggling or simply dissatisfied are more willing to resign than they once were.
Decreasing risky hiring will guard against both types of turnover. When you fill jobs with qualified, low-risk employees, they are more likely to be successful and experience a high level of job satisfaction. As a result, they are less likely to quit or underperform at a level that warrants termination.
Improved Safety Culture
Integrity testing will help you weed out candidates who are resistant to safety practices and using PPE. By preventing these candidates from making it into a high-risk position, you can improve the safety culture of the workplace.
Improved Culture
If you have ever hired a person with toxic personality traits, then you know firsthand that chemistry and team continuity matter. A toxic person can ruin workplace culture, drag down the morale of established employees, and set a bad example that others may eventually follow.
Accounting for risk in the hiring process will improve the overall culture within your company. Employees will exhibit improved productivity, behave in a consistent manner, and make full use of their skills when they have a positive work environment.
Higher Production Value per Employee
A bad hire will likely cost your company money and exhibit lower productivity than top candidates. They can have a profound impact on the productivity of others as well.
Conversely, when a new person works well with others and fulfills all of their job responsibilities, they will exhibit higher productivity. As a result, your company will yield a stronger return on the money it invested in screening, hiring, onboarding, and training the new employee.
Increased Profitability
Organizations that experience low turnover, maintain a strong company culture, protect their staff, and work to mitigate workers' comp claims will increase their overall profitability. By implementing the strategies outlined above, you can strengthen your company's position in your industry, achieve consistent cash flow, and pave the way for future growth.
Lower OSHA Rates and an Increased Ability to Win Contracts
If your organization receives an OSHA rating and bids for contracts, you understand how important this metric is to your ability to compete in your industry. While there are many ways to boost your OSHA rating and increase your chances of winning contracts, using consistent hiring practices to avoid risky candidates is one of the most pragmatic approaches.
Ready to Consistently Hire Top Talent and Guard Against Risk?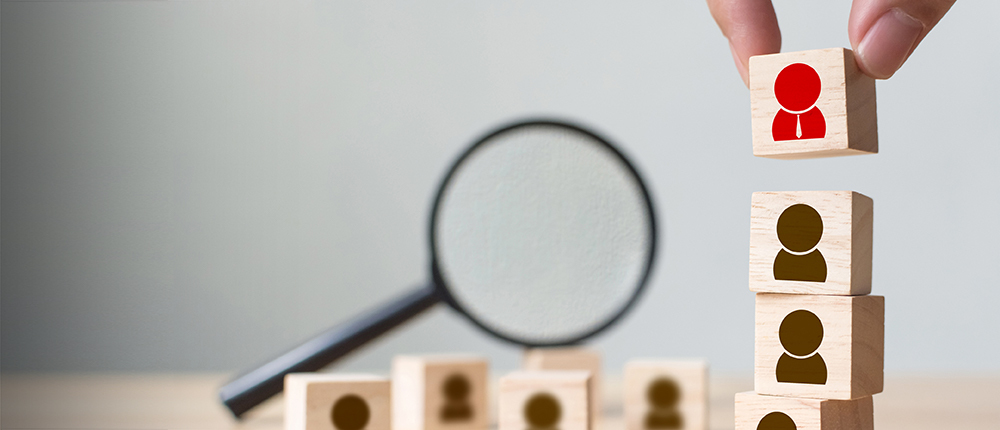 If your business has been exploring ways to compete with other companies, insulate itself from risk, and reduce workers' comp claims, implementing integrity testing and interviewing tools should be at the top of your priority list.
The combination of job scorecards, interview protocols, and integrity testing lets you thoroughly vet candidates before you hire them. You can select applicants who exhibit positive, low-risk behaviors and are an ideal fit for the jobs you need to fill.
To learn more about integrity testing, connect with Integrity First.